Step 1: Assemble tools and move breakables out of the way.
Step 2: Disembowel the pumpkin.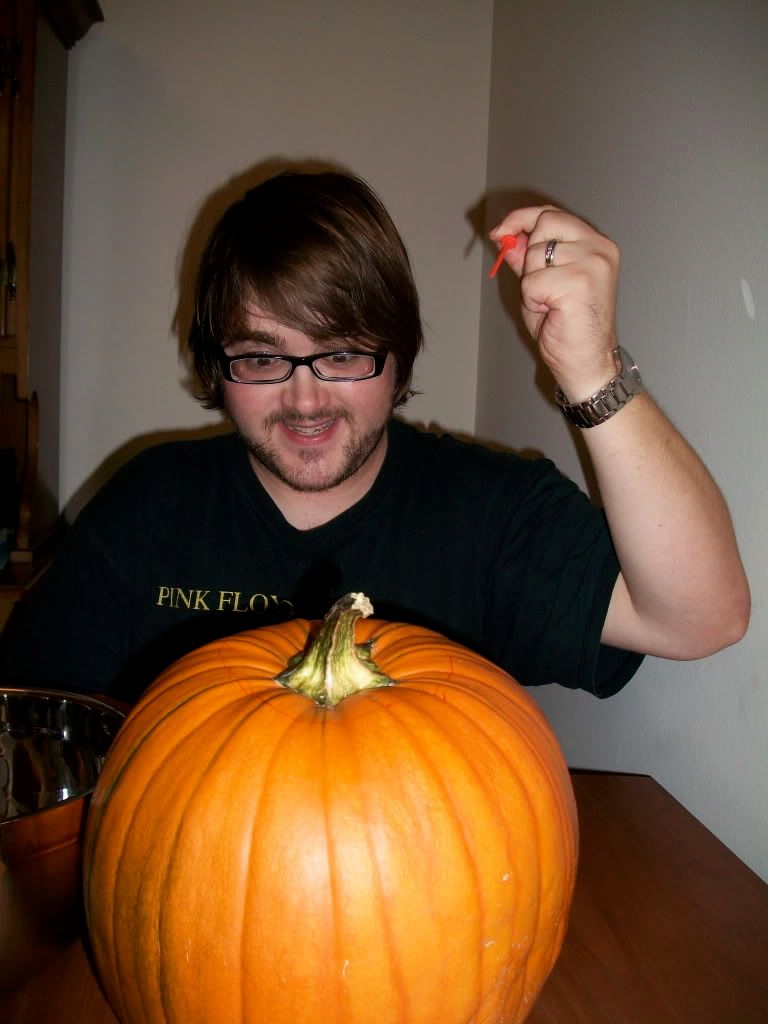 Step 3: Make bad jokes about cannibalism
Step 4: Collect innards and separate out seeds for flicking at each other.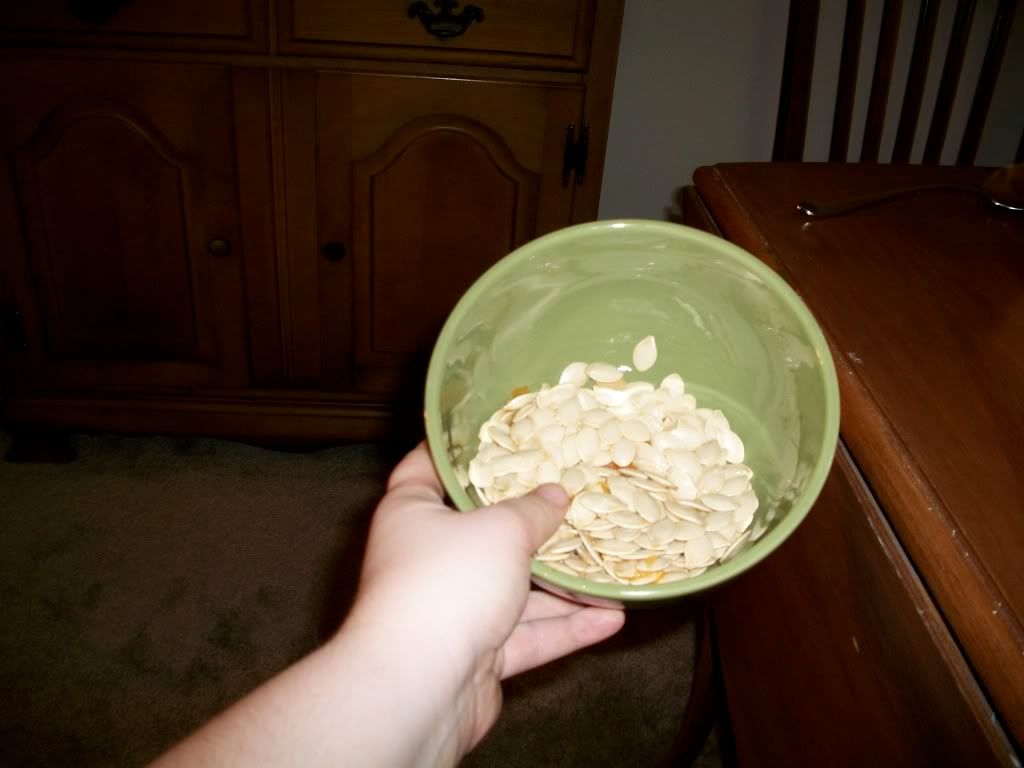 Step 5: Begin to carve.
Step 6: Light!
Step 7: Make allusions to Count Von Count from Sesame Street and Harry Potter having inappropriate relations.